Office of the Provost
Provost's Office Monthly – February 2023


MESSAGE FROM THE PROVOST
February has been an exceptionally busy month. We're nearing the end of the annual promotion, tenure and reappointment cycle; introducing new PTR/PR software; preparing for academic unit budget hearings; and working on planning for the next academic year.
By now you're likely all aware of the current situation with the governor's proposed biannual budget and its potential impact on UConn. I have been participating in meetings with President Maric, UConn leaders, and legislators actively working on ways to bridge the gap between UConn's request and the governor's proposal. In undertaking this work I have been tremendously inspired by our UConn students and their extraordinary vision and leadership in protesting the proposed budget and highlighting the profound impacts it would have on their education. It was good to see them turn out in force for a peaceful and passionate protest on February 15, and also to see the large number of faculty and staff who joined them in solidarity.
UConn students and students from the Connecticut state universities and community colleges spoke at a panel that night to address the impact of the proposed budget on their universities. With other University leaders, I attended in person to support the students, and was moved by the thoughtfulness and depth of their testimony. I was proud to see so many Connecticut students actively using their voices to initiate change. It reminds me how lucky we are to have the opportunity to help nurture and educate our students to be the future leaders of our state and nation. I was also impressed by the focus, respect, and good will that our state legislators brought to their interactions with all of us but especially the students – their dedication to the public good was clear at every moment.
I also want to acknowledge that, despite all that we have going on, it's important to reflect on our community wellbeing. Earlier this month, we learned of another tragic mass-shooting on a university campus. The safety of our students, staff and faculty is of the utmost importance all of UConn's campuses. I encourage all faculty and staff to check in with your units to make sure you know your unit's emergency plans. And most importantly, I encourage us all to check in with each other. This could mean allowing time for students to share their feelings during class or office hours; making a referral to the CARE team if you are concerned about a student's wellbeing; setting up time to meet individually with direct reports to see how they are doing; or just meeting up with a colleague for a coffee to catch up. Supporting each other is how we will continue to move forward together.
Reading Days
Reading Days are Saturday and Sunday, April 29 and April 30. Per the University Senate By-Laws, the intent of Reading Days is as follows:
Reading Days are protected time for students to prepare for the final exam and assessment period. Instructors shall not require any course-related activity, assessment, or submission of work on Reading Days. Instructors may use Reading Days for optional activities, such as office hours. While an instructor cannot initiate required course-related activity, assessments, or submission of work on Reading Days, instructors have the option to accommodate student requests for required work and/or examinations to be rescheduled for a Reading Day. Reading Days restrictions do not include responsibilities with external placements, such as clinical positions and internships.
Final Exams
Final exams begin on Monday, May 1, and end on Sunday, May 6.
Final in-class examinations may not be given during the last week of classes. Other types of assessments (for example, but not only, portfolios, performances, projects, presentations, etc.) may be due in the last week of classes, but should be clearly delineated on the syllabus from the first week of classes.
Undergraduate students may request rescheduling for an exam through the Dean of Students Office for the Storrs campus or each regional campus student services office, and as early as possible. The reasons for such a request include bunched finals or other extenuating circumstances. Such bunched finals may include final assessments like juried performances for Fine Arts students. A student whose absence is excused by the Dean of Students Office or regional student services staff shall have an opportunity to take a final without penalty. Please consult the Dean of Students website and the Registrar's website for further details.
Finals Opt-Out Reminder
If you are not delivering a final exam in Spring 2023, we ask that you fill out a brief form to notify the Registrar that you are opting out. We are asking for those who use another method of assessment (portfolios, projects, etc.) to let us know so that the room and/or time may be available for other instructors during the assessment period. It is also important that instructors recognize that due dates for these alternative forms of final assessment should not fall on days designated as reading days. As always, all due dates should be indicated on the syllabus at the beginning of the semester.
Many of our instructors have used other forms of assessment that align more purposefully with their intended learning objectives. Assessment formats can include individual or group-based strategies, e.g.  projects, portfolios, papers, team-based work, creative works, performances, presentations, and other assessments in lieu of final exams.
Class Absences Due to Illness
At this time of year, and considering the lasting effects of the COVID-19 pandemic, we would like to remind faculty that students are not required to provide "sick notes" or "medical excuses" when they miss classes, and such excuses should not be requested from them. More generally, per the university Senate By-laws, student grades should not be reduced because of a student's absence. Please exercise flexibility and understanding for students who may miss class or classwork due to illness. Faculty should also exercise caution in attending class if they are feeling sick. Our community's health and wellbeing remains a priority of the University. If any other COVID-related questions or issues arise during the remainder of the semester and academic year, you may find our COVID-19 FAQs for Academic Operations to be helpful, but as always, you are encouraged to reach out to our office directly at provost@uconn.edu if you would like additional support.
Spring 2023 Pop-Up Courses
Pop-up classes are taught online in a multidisciplinary and integrated fashion by faculty from various schools and colleges and are offered to faculty, staff and students on topics of shared interest to the community and national or international importance.
Antisemitism has often been described as the "oldest hatred." Yet the term "antisemitism" is a modern formulation, coined in Germany in the 1870s a badge of pride by German nationalists who feared Jews posed a danger to "true German culture." Why should the so-called "anti-semites" define who or what Jews and Judaism are? Just as the broad range of Jewish experiences around the globe over thousands of years defies easy categorization, hatred of Jews has taken so many forms from antiquity to the present that it also resists simple categorization or definition. Why have the Jewish people been such convenient targets for any number of agendas and ideologies? What accounts for the persistence of numerous anti-Jewish tropes that run the gamut from "Christ-killer" to socialist, capitalist, parasite, and purveyor of global power? This course will first and foremost introduce students to the diverse nature of Jewish identity, before examining the many manifestations of Jewish hatred throughout history, and the ways in which Jews have attempted to respond to a hatred that refuses to disappear.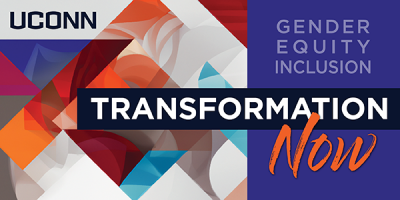 This course provides a brief, detailed historical account of gender, the language that has shaped gender, the laws that have defined gender, and the various transnational revolutions that have taken place to redefine gender altogether.  Students will be able to recognize how essentialist/biological determinist beliefs are used by institutions to reinforce systemic oppression so they may develop skills to transform their communities.
Emeritus Status Nomination Deadline
Faculty who retire at the rank of associate professor (or equivalent clinical, in-residence, and extension titles) and who have at least five years of service are automatically recommended for emeritus status to the Board of Trustees. However, faculty or other related staff who retire and do not meet these conditions can only be considered for emeritus status if nominated to the Emeritus Committee. The next deadline for submitting materials to this committee is April 1. Further details, including guidelines for nomination materials, can be found on the Office of the Provost website.
Interfolio Town Hall
On February 10, the Provost's Office held virtual town hall offering a brief overview of Interfolio's Review, Promotion and Tenure and Dossier Modules and to answer questions from the community about the rollout of this new system. A recording of the Town Hall, and dates for future open office hours with Interfolio system administrators are available on the Interfolio @ UConn webpage.
Nursing Dean Search
We are pleased to share that four candidates have been selected as finalists for the Dean of the School of Nursing position. The candidates will visit Storrs and UConn Health the week of February 27, 2023. We encourage you to participate in public forums throughout their visits and share your feedback on each candidate in the provided surveys. This input will be carefully considered by the members of the search committee. Information on candidates including CVs, public forum meeting links, and feedback surveys are available on this page.
Executive Leader Onboarding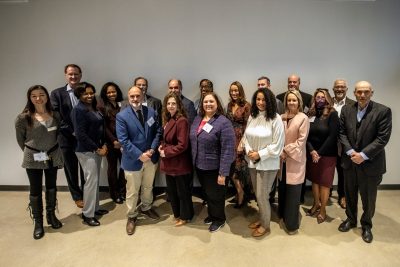 Another session of the Executive Leader Onboarding series was held on Thursday, February 9 at the UConn Waterbury campus. Senior administrators participated in dynamic discussions with University Safety and ITS about safety in the workplace and online. Participants learned about university safety resources, emergency response guidelines, and how the University manages critical incidents on-campus. They also received an overview of the IT support systems and structures at UConn and UConn Health, with a focus on the overarching goals of ensuring IT security. Waterbury Campus Director Fumiko Hoeft also presented on the highlights of UConn Waterbury and led an exciting tour of the campus.
Student Athlete 3.0 Night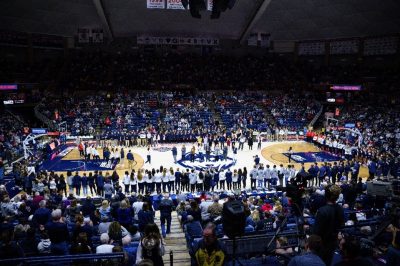 On February 15, the Student Athlete Success Program and Division of Athletics held their annual 3.0 Night celebration at the UConn Women's basketball game vs. CCSU. The event recognized student athletes who achieved a 3.0 or better in the Spring '22 and/or Fall '22 semesters. We are proud and inspired by our student athletes who display excellence both in their sport, and in the classroom. We are so proud of the work completed by Ellen Tripp, the director of the Student-Athlete Success Program (SASP), as well as all of the counselors and advisors in this unit for the valuable support and academic counseling they provide to our student-athletes, helping to ensure their academic success.
429 students who achieved a 3.00 semester GPA or higher for either Spring 2022 and Fall 2022.
73 enrolled student-athletes who earned a term GPA of 4.0 in Spring '22 and/or Fall '22 term.
23 enrolled student-athletes who maintain a cumulative GPA of 4.0 through the Fall '22 term
Currently, sixteen of our teams have achieved a cumulative GPA of 3.00 or higher.
Highlighting Interdisciplinary Scholarship at UConn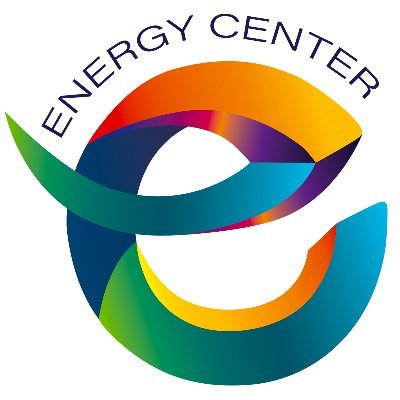 The Eversource Energy Center, founded in 2015 at UConn in partnership with the Eversource Energy Company, is a unique research institute whose mission is "to be the foremost energy utility-academia partnership advancing leading-edge interdisciplinary research and technology assuring reliable power during extreme weather and security events."
In the eight years since it set up shop at the UConn Tech Park's Innovation Partnership Building, the EEC has been making great strides in the five research areas—or pillars—on which its mission rests: grid resilience in a warming climate, grid reliability in a changing demand environment, renewable energy integration, cyber-physical system security, and workforce training, outreach, and policy. In its annual reports, the Center chronicles its progress in an ever-increasing number and range of research projects in all of these areas. These include advances in storm preparedness, vegetation management, electric grid reinforcement, and renewable energy.
A centerpiece of EEC accomplishment is the development of UConn's Outage Prediction Model (OPM), which combines weather, vegetation, infrastructural, and historical storm data, among others, to predict storm damage to the electric grid and enable utilities to prepare for its impacts. Recently, the Center entered into partnerships with AVANGRID and Dominion Energy to extend development of the OPM to parts of the United States beyond Eversource's service area, including New York, Virginia, and North Carolina.
Aside from its research work, the EEC provides substantial support to the UConn community in other ways. Since its inception, the Center has funded 145 students at the graduate and undergraduate levels, 10 postdoctoral researchers, and 49 UConn faculty. Through its new Grid Modernization Certificate Program, it is also preparing early-career engineers for careers in managing an electric grid made ever more complex by the transition away from fossil fuels to clean energy.  And, through its pioneering Diversity and Inclusion Initiative, the Center has, to date, funded thirteen underrepresented and minority (URM) students, including support for internships, mentors, and expenses for those who present their research at national conferences and publish their work. The goal is ultimately to have URM students comprise 25 percent of the Center's funded students.
Recently, Eversource Energy extended its support for the Eversource Energy Center with a commitment of $14 million in new funding. The Center will use these funds to continue and expand its efforts to address the great resilience challenges that confront the energy industry at the intersection of weather extremes, climate change, and clean power infrastructure.
Academic Affairs Spotlight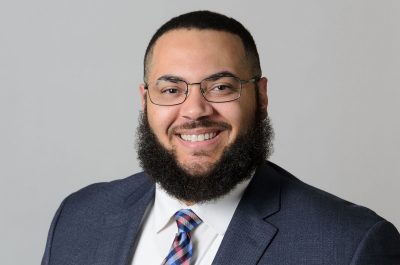 The Office of the Provost and the units that report in academic affairs are staffed and led by an outstanding group of talented and dedicated colleagues. This month we are spotlighting Dr. Tadarrayl Starke, Associate Vice Provost of the Institute for the Student Success. He also serves as Interim Executive Director for Access and Post-Secondary Success, Director, McNair Scholars Program, and Director, Northeast Louis Stokes Alliance for Minority Participation. Dr. Starke is a native of Jacksonville, Florida. For over 20 years, Dr. Starke has been committed to student success, with an emphasis in serving students traditionally underrepresented in higher education like himself.
What does a typical work week look like for you?
For the most part, my week is filled with committee, staff, and budget meetings. I also add in various UConn Foundation meetings on both the development and corporate philanthropy sides on certain weeks to ensure we keep our needs and activities on the forefront of their awareness and to help add resources to various student success initiatives. Because ISS is such a large division, the meetings are varied in their focus areas and targeted populations. But, many meetings allow for colleagues and myself to discuss ways we can be creative and innovative to move student success forward at UConn. Those meetings have helped move forward a lot of the work in ISS, but also have generated ideas for new programming and services to support our students. It's always exciting when we get to envision how we can better support our students in reaching their goals.
During certain stretches of the year, I am usually consumed with grant writing to help supplement our programs across the division. Over the last 2 years, I've been able to work with some great people at UConn to submit over $45 million in grant proposals. Fingers crossed for some of those awaiting determination.
Like a lot of staff, right now I am also serving in additional capacities within our division. One role is the Interim Director of the Center for Access & Postsecondary Success (CAPS). This provides a great opportunity to work with our university community to promote greater equity in higher education and to imagine and develop steps to expand how we at UConn better serve and support our underrepresented populations across the system.
Finally, my weeks are highlighted when I get to engage with undergraduate students in conversations about their experiences at UConn, or talking with graduate students about their professional pathways, or speaking in a class about my personal journey in and through higher education to help students realize there's no one defined path to reach your goals.
What is an important project/initiative you're working on right now?  
A major initiative I'm working on is Regional Campus success efforts. Focusing significantly on underrepresented student populations, I'm working with various people across the UConn system, as well as our partners in the UConn Foundation, to build new systems, services, and resources to enhance existing student success efforts and develop new ways of improving student outcomes. Our work seeks to help students tap into programming that can promote retention while also helping them build a sense of community to the campus and to each other. This is another area where being free to imagine what could be is so important, as we have the potential to create a new way of approaching student success and expand how our students on the Regional Campuses experience the various dimensions of UConn.
What are you most looking forward to as the semester begins?
Student engagement. Students give me energy. As someone who comes from a Student Affairs background, I thrive off the energy students bring. It keeps me focused on why we're all here – them and their needs. Their energy provides the opportunity for us to also listen to their voices in order to develop better ways to serve and support them through the journey to and through UConn. I look forward to great conversations about what we can do to make UConn a place where all of our students feel valued, can pursue their interests, and build lifelong connections with faculty, staff, and other students.
If you could solve one problem right now at UConn, what would it be?
If I could solve one problem right now at UConn, it would be to expand advising staff…not just academic advising staff, but increase the number of staff who provide an advising and/or counseling function to our students. Our academic and non-academic advising staff provide such significant support to move UConn's student success metrics. Unfortunately, we've had to do it in the midst of increasing caseloads, staff departures and retirements, and the increased need of our students to have deeper interpersonal connections. A robust formal and informal advising system shows the strength of an institution in meeting students' needs. It's our people who move and drive student success and, if I had the ability to enhance this particular function of the university, there's no doubt we would reap the benefits in terms of improved metrics and student outcomes, as well as deepening students connections to the campus and inspire their continued support of UConn nation even well after they graduate.
What is your favorite UConn experience so far?
My first UConn Women's Basketball tournament in Gampel is one of my favorite memories. The energy. The crowd. The excitement. I definitely learned why UConn is the basketball capital of the world. It was also a great change of pace after so long being online and working remotely.
IMPORTANT DATES, DEADLINES & EVENTS
Cultivate
March 2, 2023
9:00 a.m. - 2:30 p.m.
Student Union Ballroom
The Role of Radical Optimism in Changing Higher Education with Dr. Christina Katopodis.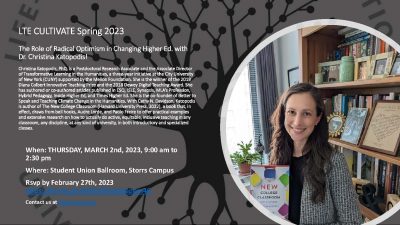 Timely Topics
Timely Topics is a series of opportunities to engage with subject matter experts on topics relevant to those who support and advise graduate students and programs. Two tracks are offered for this series: one designed for faculty and one designed for faculty who hold an administrative role and staff, however every session is available to anyone interested in joining. All sessions will be held as a WebEx meeting. Links for each meeting will be sent directly to registrants and follow up materials will be posted on our website. Slides, recordings, and resources from past sessions can always be found at The Graduate School's Timely Topics webpage.
Dates
February 27-March 3, 2023: On-Campus Nursing Dean Candidate Interviews
March 2, 2023: Cultivate
March 13-March 17: Spring Break