Office of the Provost
Provost's Office Monthly – March 2023


MESSAGE FROM THE PROVOST
As of today, we have received a record high of over 48,200 applications across all our campuses. UConn is in demand, and that is a direct reflection of our talented and innovative faculty and staff. Our program for admitted students, UConn Bound, will take place on April 1 and 15, and I'm grateful to all the faculty, staff, and current students who will participate in these important events. They were favorites of mine when I was a Department Head and Dean – it was always rewarding to connecting with hopeful, excited prospective students and their families. I especially enjoyed meeting not only our Fine Arts students, but also students from other disciplines who visited with us to ask about minors and participating in ensembles.
This is a busy time of year in the Provost's Office. We have almost completed academic unit budget hearings as well as the promotion, tenure and reappointment process for 2022-23. The Provost's Office is also launching its DEIJ Faculty Fellow Program, with the goal of advancing innovative efforts in DEIJ work as well as building a pipeline of leaders at the university. For the coming academic year, one faculty member will be selected to work with the Provost's Office on specific DEIJ initiatives in collaboration with the Office for Diversity and Inclusion. We hope to expand programs like this in the future, to give faculty opportunities to gain experience in administration and engage in impactful professional development.
We are also working to address a number of challenges. Over the past few months, faculty and staff have shared significant frustration with the Concur travel system. Please understand that our colleagues in Procurement and Accounts Payable are working hard and with a very good will to support travelers, and we all appreciate your patience as we work to improve the system. The President has asked Lloyd Blanchard, our Vice President for Strategic Initiatives and Planning, to convene a working group that will include colleagues from Procurement, Accounts Payable, frequent travelers among the faculty, and other key stakeholders to identify needed improvements. You will be hearing more about this initiative in the coming week.
I can't in good conscience end without mentioning one of the most important things happening this month – basketball! I am so proud of the UConn Women's team for their tenacity and determination throughout a challenging season, their Big East Tournament title, and their deep run in the NCAA tournament. I'm now anxiously awaiting Saturday's Final Four game, and will be cheering on the UConn Men's team along with all of UConn Nation.
GO HUSKIES!
Anne
Provost's DEIJ Faculty Fellow Program
The Provost's Office seeks interested applicants for a Provost's DEIJ Faculty Leadership Fellow to contribute to the advancement of the Provost's DEIJ initiatives for AY 23-24. The fellow will oversee an assigned portfolio of initiatives and projects, collaborating closely with the Provost, the Vice President and Chief Diversity Officer, vice provosts, deans, department heads, and faculty. Applicants will be considered who hold a current, full-time faculty position at the University, and may include tenured faculty or CIRE faculty on multi-year contracts. It is anticipated that the fellow will contribute approximately 4-8 hours per week to assigned projects and initiatives, and work hours may vary based on active projects. The term of the appointment will be August 23, 2023 - May 22, 2024. Learn more about this opportunity and how to apply.
Senate Bylaw Amendment Approval
At the March 6 meeting, the University Senate approved an amendment to the Bylaws, Rules and Regulations of the University Senate, II.B.12, Readmission. The amendment proposed the additional of an academic renewal option which allows students who have been separated from the university for a significant period to omit a certain number of courses from GPA calculation. The option is designed to provide motivation, incentive, and access for those students hoping to return to UConn to complete their degree.
Senate PTR/PR Forums
In partnership with the Provost's Office and AAUP, the Faculty Standards Committee of the University Senate will hold two separate forums on faculty promotion, tenure, and reappointment on Friday, April 14, 2023, via WebEx.  The purpose of the forums is to ensure that all faculty are aware of PTR and PR procedures and expectations at the university and have the opportunity to have their questions answered by the administration.
The Promotion, Tenure & Reappointment (PTR) program for tenure track faculty will be held from 9:00-11:00 AM.  The program will begin in a group session with the Provost's Office outlining PTR procedures at the University of Connecticut. This large group meeting will be followed by breakout sessions for participating schools/colleges, led by Deans or their designees, to discuss the nuances of the PTR process specific to each school/college.
The Promotion and Reappointment program will be held from 1:00-2:30 PM and is for faculty who are eligible to use the non tenure track promotion and reappointment form (this covers clinical, in-residence, and extension [CIRE] faculty members and lecturers, as well as research professors).
Faculty and staff who plan to attend must register by April 12th to attend by completing the appropriate survey.  Reservations can also be made via the Senate website. Recordings of the programs will be available after April 14th.
Register for the PTR Forum (tenure track) here.
Register for the PR Forum (non tenure track) here.
Religious Observances Reminders
We believe that meaningful inclusion plays a critical role in the well-being of all members of the UConn community. In accordance with this mission, we advise faculty and staff to take dates of religious holidays into consideration when planning events or setting academic deadlines. Please click here to visit the Religious Observances webpage. If you notice a religious holiday that is not included on this webpage, please contact provost@uconn.edu.
Reading Days
Reading Days are Saturday and Sunday, April 29 and April 30. Per the University Senate By-Laws, the intent of Reading Days is as follows:
Reading Days are protected time for students to prepare for the final exam and assessment period. Instructors shall not require any course-related activity, assessment, or submission of work on Reading Days. Instructors may use Reading Days for optional activities, such as office hours. While an instructor cannot initiate required course-related activity, assessments, or submission of work on Reading Days, instructors have the option to accommodate student requests for required work and/or examinations to be rescheduled for a Reading Day. Reading Days restrictions do not include responsibilities with external placements, such as clinical positions and internships.
Final Exams
Final exams begin on Monday, May 1, and end on Sunday, May 6.
Final in-class examinations may not be given during the last week of classes. Other types of assessments (for example, but not only, portfolios, performances, projects, presentations, etc.) may be due in the last week of classes, but should be clearly delineated on the syllabus from the first week of classes.
Undergraduate students may request rescheduling for an exam through the Dean of Students Office for the Storrs campus or each regional campus student services office, and as early as possible. The reasons for such a request include bunched finals or other extenuating circumstances. Such bunched finals may include final assessments like juried performances for Fine Arts students. A student whose absence is excused by the Dean of Students Office or regional student services staff shall have an opportunity to take a final without penalty. Please consult the Dean of Students website and the Registrar's website for further details.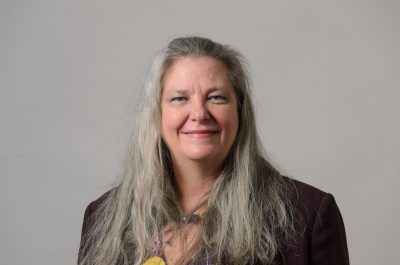 Library Dean Announcement
Following a comprehensive review charged by the Provost, Anne Langley has been reappointed for another five year term as Dean of the UConn Library effective August 23, 2023.
Provost's Office Personnel Update
Effective March 17, 2023, Bridget Inzirillo has left the Provost's Office and accepted a new position at North Carolina State University as Assistant Dean of Finance at NC State in the Wilson College of Textiles. Anyone who had the opportunity to work with Bridget knows how truly exceptional she is. Bridget masterfully managed several complex budgets in academic affairs and played an instrumental role in overseeing the finance, personnel and general operations of the Provost's Office. She has been a source of guidance for many of us and will certainly be missed.
Kate Clark, Associate Director of Finance with a dual report to the Provost's office and BPIR, will be serving as Interim Director of Academic Finance and Administration. Kate has worked closely with the Provost's Office over the past few years, and I am confident in her ability to take on this role. We will plan to launch a search to refill the position permanently and will share details when available.
Faculty Salary Equity Taskforce Report
In response to the report by Charles River Associates on salary inequity by gender, the University Senate, AAUP, and the university administration charged a Salary Equity Task Force to address the issues of salary inequity by gender and race/ethnicity with a greater scope, depth, and faculty input that would propose remedies for existing inequities and help avoid future inequities. The Taskforce's final report is now available.
Kognito: NEW Online simulation training

Have you ever been worried about a student? Faculty and staff are in an ideal position to recognize when someone is struggling emotionally and may need help.  Kognito is an online interactive training that lets faculty and staff practice conversations with virtual students, to assist with engaging students and connecting them to other campus resources when needed.  Student Health and Wellness (SHaW) is making this program available to all members of the UConn community to help create a safer and more supportive campus.
The online module runs for approximately 40 minutes and connects users with a coach and walks through various scenarios.  It is designed to:
Support academic performance
Enhance student retention
Promote campus safety
These practice discussions help students build resilience, strengthen relationships and develop connections with campus resources.  A pre and post survey offers important feedback about impact and the module concludes with an overview of campus resources and a certificate of completion.
To launch the training visit uconn.kognito.com.  In addition, the resources to support student wellbeing website provides additional tools.
Husky Harvest in Storrs
Following great success at the Avery Point, Hartford, Stamford and Waterbury campuses, the Storrs campus has now launched its Husky Harvest food pantry. In partnership with Connecticut Foodshare, Husky Harvest provides food and other necessities for our community. Located in Charter Oaks Apartments, Husky Harvest is conveniently located for all students including undergraduate and graduates, faculty, staff, or anyone with a UConn ID.
Center for Career Development wins 2023 EY Global Career Services Award
UConn's Center for Career Development was awarded the Ernst & Young Global Award for University Employer Partnerships, recognizing a career center with the best practice in programs aimed at connecting students with employers. The Center for Career Development team, led by Assistant Vice Provost Jim Lowe, is comprised of passionate and thoughtful individuals who are making a huge difference in the lives of UConn students and preparing them for their future careers. We are so proud of our colleagues for this tremendous achievement and thankful for the important work they do for our students and communities.
Dr. Cato T. Laurencin Awarded 2023 Priestley Medal
University Professor and Albert and Wilda Van Dusen Distinguished Endowed Professor of Orthopaedic Surgery Dr. Cato T. Laurencin was awarded the 2023 Priestley Medal, the highest honor of the American Chemical Society. He is being recognized for his work on polymeric materials and composites for biological use as well as for his leadership in inclusion, diversity, equity, and antiracism. Dr. Laurencin has dedicated his life and career to pioneering the field of regenerative engineering, defined as "the convergence of advanced materials science, stem cell science, physics, developmental biology, and clinical translation toward the regeneration of complex tissues, organs, or organ systems." In his address at the March 28th ACS reception, Dr. Laurencin remarked "I'm excited about the power of polymeric chemistry and materials science in addressing grand challenges. People tell me this is going to be hard. But I tell my students, as Bob Marley stated, 'You never know how strong you are until being strong is your only choice.'"
Faculty Honors and Awards
Faculty at the University of Connecticut are known nationally and internationally for their excellence in teaching, scholarship, and service. As a highly visible measure of this, our faculty are frequently recognized for their excellence and expertise as recipients of many internal and prestigious national and international awards. Each achievement is richly deserved and further elevates the international reputation of UConn as a top research institution. To further recognize our excellent faculty, the Office of the Provost has developed a webpage to highlight such awards and honors. Please visit the Awards & Honors webpage to learn more about our faculty and details on how to submit award information to be published on our page. This page is scheduled to be updated once every semester and faculty are encouraged to submit their recent external awards and honors for recognition.
Highlighting Interdisciplinary Scholarship

The mission of the Institute of Materials Science (IMS) is to promote education, research, and outreach across internal and external communities in the exciting and ever-growing field of materials research. There are three major educational programs in IMS including the Materials Science and Engineering Department, the Materials Science Ph.D. program, and the Polymer Ph.D. program. Undergraduate students in our research groups are trained in making, characterizing, and applying materials. Independent study, senior design, NSF REU, UCONN SURF, work study, and individual research projects are all supported by our labs and funding. Graduate student fellowships through the UCONN Foundation and federally funded programs also contribute to educational efforts. A new online certificate program in Advanced Materials Characterization is aimed at practical aspects of use of instruments and data interpretation, including workforce education of industrial researchers. Over 150 faculty members and similar numbers of graduate students use the Core Research and Service Facilities in IMS. Lab Managers of these facilities are Ph.D. level researchers who train students, operate, and provide maintenance of instruments.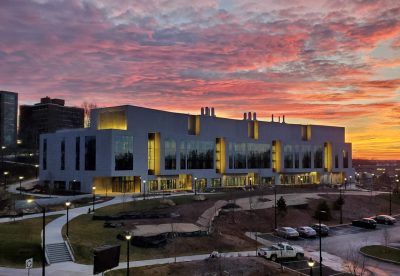 Our efforts are multifold in support of the University's research mission. Besides individual grants and contracts, IMS houses numerous multi-investigator awards due to the strong inerdisciplinary composition of faculty members and students from various schools and colleges. Some of the multi-investigator programs housed in IMS include large federal programs under MURI, I/UCRC, ARPA-E, and GAANN Fellowship programs in both Polymers and Materials Science & Engineering.  Major industry programs include the Pratt Center of Excellence, the Collins Aerospace Center of Excellence, the DENSsolution Center of Excellence, and the UConn Thermo Fisher Scientific Center for Advanced Microscopy and Materials Analysis. These programs all provide support to graduate students and a foundation for many Ph.D. theses. Many of IMS's industrial research partners are members of the review committees for our graduate students and provide outstanding perspective of potential careers, as well as advice about research. The new building for IMS is shown here.
Outreach is another important activity in IMS. The Industrial Affiliates Program (IAP) serves many companies by carrying out characterization of their materials. Short courses and workshops are also provided through IAP. Our External Advisory Board (EAB) consists of leaders from industry and the Connecticut State government who provide invaluable support and advice for new directions. With the help of EAB members, we have established several Centers of Excellence in IMS that involve collaborative research projects, use of instrumentation by industrial researchers, Certificate Courses, and short term service work. IMS's investment in outreach also supports multiple materials-based programs (such as sponsorship of a materials division under the CT Invention Convention) and other University efforts such as Olympiads, summer fellowships, McNair scholars, SURF, and LSAMP.
The IMS website, www.ims.uconn.edu, provides significant information about our research efforts, personnel, and outreach programs. Details concerning the number of resident faculty members, grant awards per year, number of students, industry partners, alumni, annual research funding, leadership, and other related information can be found online under our Interactive Fact Sheet .
Diversity, equity, and inclusion are among the core values of the University of Connecticut and the Institute of Materials Science. We recognize that diversity in outlook and approach, equity on all levels, and total inclusion all contribute to a vibrant intellectual environment, promote deep understanding of our society's shared challenges, and cultivate perspectives needed to solve problems of the future. We firmly believe that collaboration among team members with varied experiences, perspectives and viewpoints generates more incisive and deeper insight that better serves our people, partners, customers, and communities.
Academic Affairs Spotlight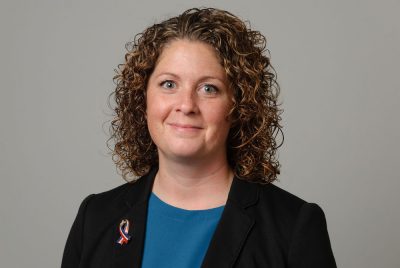 The Office of the Provost and the units that report in academic affairs are staffed and led by an outstanding group of talented and dedicated colleagues. This month we are spotlighting Alyssa Kelleher, Director of the Office of Veterans Affairs and Military Programs. Alyssa was enlisted in the Connecticut Army National Guard before earning a commission through Army ROTC while attending UConn. She served in the Regular Army after commissioning until returning in 2007 to the Connecticut National Guard. Alyssa deployed twice to Afghanistan, once as a Platoon Leader and once as a Company Commander. Alyssa continues to serve in the Connecticut National Guard, currently as the Battalion Commander of the 1/169 Regional Training Institute (RTI). She graduated from UConn in 2004 with a Bachelor's Degree in Political Science and earned her Master's Degree in Human Resources Management from UConn in 2017.
 What does a typical work week look like for you? 
There really is no typical week, which is part of why I love my job so much! I have recurring events, like team meetings, coordination meetings with both ROTC Department Heads, and meetings with my Leadership Legacy Student. Beyond these things every week looks different based on what time of the year it is, what projects we are working on, what events we have coming up, and what students bring to us. As a small team we work on most of these things together. Woven throughout every week is plenty of time with each other, and with our student employees. It's important to all of us to create a place where all of us like to come to work, and where our students like to come for advice or just for a space to study or relax.
What is an important project/initiative you're working on right now?  
There are a few - one is a big reapproval (requirement every two years) with the Federal VA so UConn continues to be a school that can accept GI Bill benefits - a lot if going into this behind the scenes as we work with Sarah Croucher and other campus partners on various administrative requirements that must be line in order to submit the reapproval. Another one is expanding the Veteran's History Project, which Emily Lugo on the team is doing a great job with! Lastly, we are finishing up legislative season, providing feedback through Government Relations to the state on behalf of our students and the University.
What are you most looking forward to as the academic year begins?
This one is a shameless plug for a new program that is housed within our department, but is a stand alone federal grant serving the whole state of CT - the Connecticut Veterans Upward Bound Program. Run by Ryan Hinton and Jessika Gossett, this program will be fully running by the end of summer/new Academic Year, so I am really excited to see the possibilities and their hard work being realized at that point in time!
If you could solve one problem right now at UConn, what would it be?
This is not a "problem" as much as something that is an area in which we can possibly improve, and it's something that's already being worked on - and that's transfer credit for military training and military experience. It's clearly specific to our students, but transfer of credit is a larger concept that can be applied to many students beyond those who have served.
What is your favorite dairy Bar ice cream/spot on campus?
My favorite Dairy Bar ice cream is banana chocolate chip with peanut butter topping! 
Another favorite thing of mine at UConn is the trees - but somehow my favorites aren't on the campus tree touring guide. My favorite trees are the large tree at the corner of the parking lot next to Mirror Lake and Manchester Hall, the tree on Horsebarn Hill Rd. in between the parking lot behind the Young Building and the Horse Barns, and the beautiful flowering trees right outside our own building, Hawley Armory along the side walk. 
Lastly, my daugther (5 years old) would say her favorite thing at UConn is the Walrus, inside the TLS Building! 
IMPORTANT DATES, DEADLINES & EVENTS
Dates
March 22- April 21, 2023: Ramadan
April 1, 2023: Emeritus Nominations Due
April 5-13, 2023: Passover
April 7, 2023: Good Friday
April 9, 2023: Easter Sunday
April 21-22, 2023: Eid al-Fitr
April 26, 2023: Interfolio RPT Consultation by Appointment