Office of the Provost
Provost's Office Monthly – May 2023


MESSAGE FROM THE PROVOST
On the 22nd of May, as the academic year comes to a close, the first thing that needs to be said is thank you. We've had an outstanding year, marked by achievement across all dimensions of our work. I'm grateful for colleagues in the faculty, staff, and administration who create this success every day. We have an extraordinary impact on our students, our state, and nation, and the major problems facing our world.
Even as we've just said good-bye to the outstanding Class of 2023, we're preparing to welcome the Class of 2027 to our campuses. We are right on track to meet our targets and enroll 4100 first-year students at Storrs and a total of 1600-1800 combined at our Avery Point, Hartford, Stamford, and Waterbury. According to our colleagues in Admissions, we are projecting a record level of racial and ethnic diversity in the first-year class for the sixth year in a row, including an increase in first-generation students. This is also a class that is highly accomplished academically, and a UConn education is in demand at a time when many colleges and universities are struggling to attract students.  Admissions does an outstanding job of recruiting and shaping our incoming class each year in collaboration with the schools, colleges, and campuses.
For all of us in academia, the summer months are a time that we shift the focus of our work and the rhythm of our days. For staff and administrators, the summer is a time to regroup and wrap up the prior year and prepare for the new one – it's a time to engage in a mix of long-term projects and "seasonal" tasks like closing the fiscal year, refreshing classrooms, and orienting new students.  For many faculty, this is a time to prioritize research, and I've enjoyed visiting with colleagues in their labs and hearing from those heading out on research trips. I was in the new Science 1 building last week and was so pleased to see the progress the team has made there in getting some very complex labs and shared research facilities up and running.
Over the weekend, I attended UConn's inaugural Human Rights Film Festival, co-sponsored by the Gladstein Family Human Rights Institute and the School of Fine Arts. In addition to meeting filmmakers and activists, I was delighted to meet a group of very engaged students taking a May term class focused on human rights documentaries. Many of our May and summer term classes now take place online, which creates an opportunity for us to expand our summer offerings of conferences, K-12 education, athletic camps and other experiences. If you have an idea for a summer event or project that you would like to undertake or that you think the University ought to pursue, please do feel free to reach out (provost@uconn.edu). I'm gathering ideas and possibilities for Summer 2024 already.
But before Summer 2024 arrives, we need to enjoy Summer 2023! I hope everyone has a summer that is both productive and restorative. We'll publish shorter newsletters geared toward colleagues working on our campuses in June and July and return to the full format in August.
All best wishes,
Anne
University Senate Bylaw Changes
At it's meeting on May 1, 2023, the University Senate passed several bylaw changes including:
Seal of Biliteracy (effective fall 2023)
Mid-semester and semester warnings (effective fall 2023)
Academic Integrity and Misconduct (effective fall 2023)
Mandatory 1-credit Anti-Black Racism Course (effective fall 2024)
Travel Expenses for Trips of 30 Days or Longer
As a public institution, we are required to be careful stewards of our financial resources. If you are traveling for 30 days or more, please work with Travel to seek cost-effective self-catering accommodation. Email travel@uconn.edu for support.
For longer trips, the expectation is that use of self-catering accommodation will reduce food costs so that they are equivalent to normal expenses of purchasing food. Requests for long-term per diem support (30 days or more) should include a justification for why the extended per diem support is required. This might be related to specific requirements of research, limitations on accommodation related to the area of travel, non-food expenses that are being supported through per diems, or issues related to the individual context of travel. Any claims for per diems of over 30 days or more will only be approved when supported by appropriate justification.
Laura Curran Named Dean of UConn School of Social Work
Laura Curran, Ph.D., a highly regarded social work educator and researcher, has been selected as the 15th dean of the UConn School of Social Work.
Dr. Curran currently is the Vice Provost for Faculty Affairs at Rutgers University-New Brunswick. Prior to serving as Vice Provost, Dr. Curran held the position of Senior Associate Dean of Academic Affairs at the Rutgers University School of Social Work. She starts her new role as UConn School of Social Work dean on August 11.
Dr. Curran demonstrates a clear understanding of the mission of our School of Social Work, with a commitment to social, racial, and economic justice and the improvement of human well-being, both locally and globally. She has led several DEI initiatives and has a record of interdisciplinary collaboration and understands the demands of research and faculty advancement. She is also a strong supporter of students, serving as a mentor for supervised research assistantships for social work graduate students over the last two decades.
Dr. Curran earned her B.A. from Barnard College, an M.S.W. from Columbia University, and her PhD from UC Berkeley School of Social Welfare.
Provost Office Leadership Update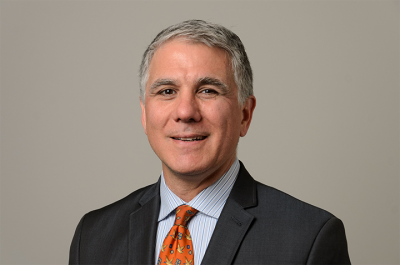 Jeffrey Shoulson, Senior Vice Provost for Academic Affairs, has accepted the position of Dean of Arts and Sciences at Brandeis University and will transition from his role at UConn effective June 16. Since joining UConn in 2012, Jeffrey has been an active and engaged member of our community. While we are thrilled for him to take on this new well-deserved opportunity, we're sorry to lose such thoughtful, kind, and dedicated colleague. On behalf of the Provost's Office and the entire university administration, I want to thank Jeffrey for his contributions to UConn.
In the six years that Jeffrey has been a member of the Provost's Office, he has served as a Vice Provost in several capacities, first as Vice Provost for Academic Operations, then Vice Provost for Interdisciplinary Affairs, and finally Senior Vice Provost for Academic Affairs. In this time, he has assumed many responsibilities including oversight of interdisciplinary centers and institutes, academic program development and assessment, and most notably, managing the promotion, tenure, and reappointment process. This is an exceptionally important and complicated process, which he has handled with skill and sensitivity for several years, guiding several hundred faculty to reach tenure and/or promotion.
Jeffrey has also made important contributions to the wellbeing of our students, including co-chairing the Future of Learning Committee, formed during the pandemic to address the rapidly changing education landscape with the pivot to online learning. He also led an initiative to study food insecurity across our multiple campuses, which eventually led to the establishment of Husky Harvest, a food pantry now located on the Avery Point, Hartford, Stamford, Storrs, and Waterbury campuses.
Before joining the Provost's Office, Jeffrey served as Director of the Center for Judaic Studies and Contemporary Jewish Life and held the Doris and Simon Konover Chair in Jewish Studies. He is Professor of Literatures, Cultures, and Languages and Professor of English, and has affiliations with the Medieval Studies Program and the Middle East Studies Program. He was previously on the faculty at the University of Miami, where he also served as Director of Judaic Studies. He has actively served in the leadership of several professional societies including the Milton Society of America and the Association of Jewish Studies.
There have been many significant changes in the Provost's Office in this last year. I am finalizing a plan to reorganize and rebuild and will share details on how we will move forward soon.
There will be an event to recognize Jeffrey's accomplishments and impact on the UConn community on June 14th (Click here for more details). Please join me in congratulating Jeffrey on his new role and thanking him for his service to UConn.
Clinical Placement Coordination Director Announcement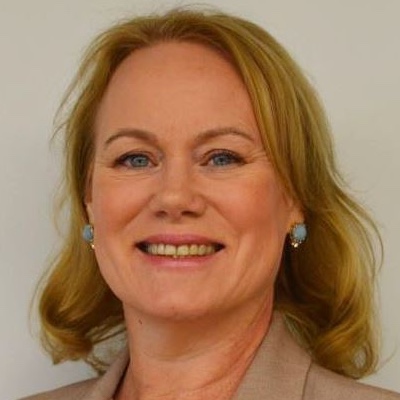 We are pleased to announce the appointment of Professor Jean McCarthy as the next director of the Office of Clinical Placement Coordination (OCPC) effective July 1, 2023.
Professor McCarthy is a Clinical Professor in the Department of Speech, Language and Hearing Sciences. She has worked as a Speech-Language Pathologist in various states across the US and has provided prevention, assessment, and intervention services in schools and hospitals. Before joining UConn, she was the Director of Rehabilitation at a skilled nursing facility. Professor McCarthy specializes in Neurocognitive Communication Disorders such as aphasia and dementia, as well as disorders related to swallowing, voice, and fluency. She is also a certified provider of Lee Silverman Voice Treatment (LSVTLOUD), which is a speech treatment for people with Parkinson's Disease.
Professor McCarthy holds leadership positions in the UConn Committee on Interprofessional Excellence in Healthcare (CIPEH) and the American Association of University Professors (AAUP). Additionally, she is a trustee for the Connecticut Speech and Hearing Association (CSHA) Foundation and has previously served on the CSHA executive board. She has demonstrated a commitment to and understanding of clinical placement coordination across a range of disciplines and support for the diverse voices and perspectives that constitute the constituency of OCPC. Professor McCarthy has articulated a clear dedication to supporting the work of OCPC and supporting the staff who work diligently to assure compliance for clinical placement contracts for our students and faculty and I am confident in her ability to succeed in this new role.
We would like to thank Dr. Carol Polifroni for leadership of OCPC for the past three years. Since its establishment in 2020, Dr. Polifroni has played a key role in setting up the operations of the office, building a staff team, and communicating the work of the office to the University. This has been no small task and we are grateful for the time and energy Dr. Polifroni has dedicated to OCPC.
Please join me in congratulating Professor McCarthy on this appointment and wishing her well as she begins the role this summer.
Institute of Materials Science (IMS) Director Reappointment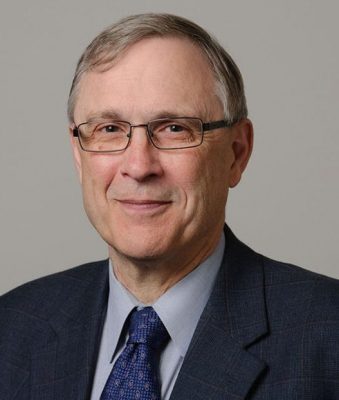 I am very pleased to announce the reappointment of Steven Suib as Director of the Institute of Materials Science (IMS) for a third term of five years, effective August 23, 2023.
This renewal recognizes Dr. Suib's successful leadership as the director of the Institute since 2013. A few highlights from Dr. Suib's tenure include hiring 10 new faculty who brought considerable diversity and research strength to the Institute; retention of key staff members; establishing and renewing eight Centers of Excellence; the first two awards as primary recipient at UCONN from ARPA-e; funded multi-investigator MURI, DOE EERE, NSF, and DoD efforts; three GAANN Fellowship (Polymer Program and MSE) awards totaling $2.2M in student aid; increasing the members of the Industrial Affiliates Program; substantial growth of all research programs; establishing a new Certificate Program in Characterization of Advanced Materials; and successful operation during COVID.
I am grateful to all of the staff, faculty, administrators, and other key partners of the Institute of Materials Science who shared feedback about Dr. Suib's leadership. There were several common themes regarding Director Suib's leadership, including his strong advocacy for his faculty and the IMS labs, and his success in promoting and securing resources for them. Dr. Suib is also known to be approachable and responsive, patient, thoughtful, and pragmatic, with a strong work ethic. Dr. Suib is a Board of Trustees Distinguished Professor and Fellow of the American Chemical Society and National Academy of Inventors, with over 700 research papers and 80 patents to his credit. These qualities contribute to the consensus that Dr. Suib is a strong administrator and outstanding researcher who can lead growth and innovation at IMS.
Please join me in congratulating Steven Suib on his reappointment and thanking him for his dedication and hard work on behalf of the Institute of Materials Science and the University.
CLAS Dean Transition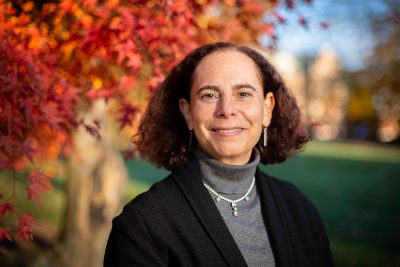 Juli Wade, who has served as Dean of the College of Liberal Arts (CLAS) and Sciences since 2019, has accepted the position of Executive Dean of the School of Arts and Sciences at Rutgers University.
Throughout the last five years, Juli has provided great leadership for CLAS and its many units including the newly established School of Public Policy, 24 departments and 13 centers and institutes. Juli led the development of the CLAS strategic plan with collaborative involvement by faculty, staff and students across the college. She has guided CLAS through significant growth including expanding academic program offerings, increasing research expenditures, and strategic hiring.
Juli has also been a strong advocate of diversity, equity and inclusion work in CLAS and across the University. She hired the first Associate Dean for Diversity, Equity and Inclusion in CLAS and has supported numerous initiatives to foster a supportive and inclusive environment in the University's largest college.
Before coming to UConn, Juli served in several different roles at Michigan State University, most recently as Associate Provost for Faculty and Academic Staff development. She has extensive experience in higher education and is a trusted colleague of many. While we are excited for Juli to embark on this new adventure, she will certainly be missed here at UConn. In my experience working with Juli both as a fellow dean and as Provost, I have always appreciated her thoughtfulness, transparency, collegiality, and commitment to equity and inclusivity.
Beginning July 1, 2023, Ofer Harel, currently Associate Dean for Research and Graduate Affairs, will serve as the Interim Dean of CLAS. Ofer formerly served as the Director of Graduate Admissions in the Department of Statistics and is a Professor of Statistics. I'm grateful to Ofer for his willingness to serve in this role and am confident in his ability to lead CLAS and drive progress in supporting the academic mission and promoting research and innovation. I will share details on a search to fill the position permanently once available.
PAECES Award Winners
The annual Provost Awards for Excellence in Community Engaged Scholarship (PAECES) recipients were announced earlier this month. We are so pleased to recognize each award recipient, chosen from a competitive pool of nominees. Congratulations to all the faculty and staff who exemplify the university's service and engagement mission by making notable impacts on our community.
Faculty Research Distinguished Award – Professor Nathaniel Rickles, Department of Pharmacy
Faculty Research Emerging Award – Professor Jennifer Mozeiko, Department of Speech, Language, and Hearing Science
Faculty Distinguished Instructor Award – Professor Phoebe Godfrey, Department of Sociology
Faculty Emerging Instructor Award – Professor Christopher Steele, Internal Medicine, UConn Health
Undergraduate Student Award – Makayla Dawkins, Bachelor of Science, Individualized major in Gender, Sexuality, and Reproduction; minor in Human Development and Family Sciences
IMPORTANT DATES, DEADLINES & EVENTS
Dates
May 25-27                        Shavout
May 26                              Buddha's Birth
May 28                              Pentecost Sunday
June 16                             Martyrdom of Guru Arjan Dev Sahib
June 24                             Litha
June 26 – July 1              The Hajj
June 28-29                      Eid al-Adha
Faculty Consulting, Storrs/regional campus faculty - year begins May 23
Last year, updates to the faculty consulting policy changed the reporting year to align with a nine-month faculty contract. This means that the new faculty consulting year began on May 23, 2023. If you have ongoing consulting activities, please be sure to submit a new request for the current (FY24) reporting year. Use the "start on approval" option for any activities that do not have a specific start date.
All information, including PDF and video guides on using InfoEd for consulting submissions, can be found at https://consulting.uconn.edu/ under the "getting started" or "training materials" areas of the website.
If you have specific questions related to your consulting request, please email Assistant Vice Provost for Academic Affairs, Sarah Croucher (sarah.croucher@uconn.edu).
Executive Leader Onboarding
The final session of Executive Leader Onboarding for the academic year took place at the UConn Stamford campus on Wednesday, May 3. Senior leaders at UConn were invited to learn about the UConn Stamford campus through a presentation by Stamford Campus Director Jennifer Orlikoff and a comprehensive campus tour. Senior leaders also learned about the UConn Foundation and how this office can be a resource to them in the future.
Assessment Institute
The annual Assessment Institute was held on Wednesday, May 10 in the Student Union. Academic units were invited to learn about how to develop learning objectives for their departments and programs, map learning outcomes across curriculum, and the importance of gathering and using assessment data to make informed decisions about curricular changes.
Center & Institute Directors Retreat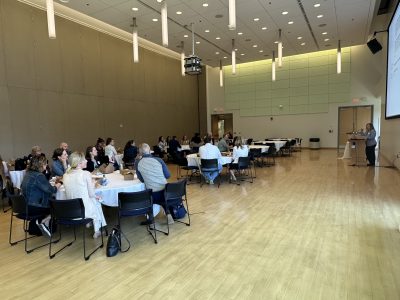 The annual Center and Institute Directors Retreat was held on Tuesday, May 16 in the Student Union. This annual gathering is an opportunity for center and institute directors to form new connections and share more about the important work of their units and how they can collaborate with other centers and institutes to promote interdisciplinary research and collaboration. Education Advisory Board (EAB) made a keynote presentation on emerging best practices for centers and institutes, and UConn colleagues led sessions focused on multidisciplinary grants, start ups, communications, philanthropy, and community engagement.
Provost Summit for Student Success
The inaugural Provost Summit for Student Success will be held on Thursday, May 25, at the Homer Babbidge Library. Key university leaders will spend the day collaborating and brainstorming ways to overcome challenges related to student success, reviewing effective intervention methods, and discussing the need for assessment and informed future planning for the next academic year and beyond. A summary of the day's discussion and recommendations will be shared in the next newsletter.