Office of the Provost
Provost's Office Monthly – August 2022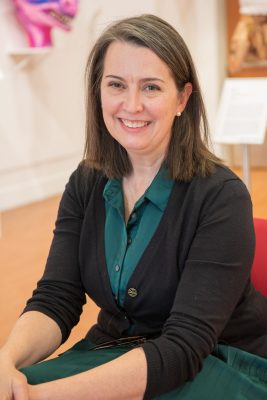 Welcome from the Interim Provost
Monday marks the first day of a new academic year and I am thrilled to welcome students, faculty, staff, alumni, and community members back to our beautiful campuses. In my first few months as interim provost, I have had the opportunity to experience so much of what makes UConn a world-class university. I've often said that UConn's greatest strength is its people, and I've seen that truth in action many times already. We've created this monthly newsletter to organize and expand communication from the Provost's Office. Many of the routine communications and special announcements that we formerly sent as individual emails will now be included here. We'll also provide additional information and resources to better serve our university community and keep everyone well informed of the work that we do in the Provost's Office. Please look for these newsletters in the last week of the month, and know that we'll post them to the Provost's Office website as well.
In the coming months, I hope to meet many of you, and to continue to serve as a support for academic excellence and the success and well-being of our UConn community.
Warmly,

Anne D'Alleva
Interim Provost & Executive Vice President for Academic Affairs
Academic Updates & Reminders
Academic Resources for Instructors
As we embark on the start of a new and busy semester, below are links to several resources that are available to faculty to ensure a smooth start to the academic year:
COVID 19 & Fall 2022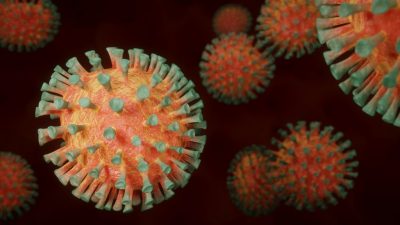 Over the past two years, we have faced numerous challenges due to the COVID-19 pandemic, but UConn's faculty, staff, students, and community partners have shown incredible teamwork, resilience, and commitment to health and safety, that has carried us through to this point. This year, more than 91% of classes are scheduled to be held in-person, including undergraduate and graduate courses, lectures, discussions, labs, seminars, and hybrid courses on all our campuses. We have also learned how to effectively offer online learning opportunities and continue to offer online modalities when based on sound pedagogy and in the interest of academic programming. While we are all excited to return to campus this fall, it's important to remember our campus safety guidelines, and to know the resources available to you as we foster the UConn experience for our students.
Information regarding Students
Consistent with efforts to minimize outbreaks of COVID-19, all University students on our campuses who participate in any on-campus activities for any reason are required to be fully vaccinated, and report vaccination compliance to the University. For more information on student vaccination policies and procedures, visit the SHaW website here. Given the high vaccination and booster rate among residential students in Storrs, students who test positive will be treated similarly to those who have other significant viral respiratory illnesses, like influenza. This means students will be encouraged to go home, or self-isolate if staying on campus. There will still be limited isolation beds available for students determined medically necessary by SHaW. If a student's roommate tests positive for COVID, they may choose to isolate with their roommate, or relocate. If they choose to relocate, they can either go home, or request a temporary room assignment through Residential Life.
Information for Faculty & Staff
Faculty and staff who are student facing are generally expected to be present and on-campus to be available to our students and community. Below are links to several resources and guidelines you may find useful to refer to:
In addition to physical health and safety, it's important to recognize the significant effect the pandemic, and other world events have had on the mental health of our students and community. UConn is a safe space for everyone, and we are continually reviewing and improving our support systems for mental and behavioral health services. Below are links to resources available to both students, and faculty and staff.
Student Mental & Behavioral Health Services:
Faculty & Staff Mental & Behavioral Health Services:
UConn's highly skilled leaders in University Safety and at UConn Health continue to monitor conditions across our campuses, Connecticut, regionally, nationally, and internationally. They are evaluating our health and safety on a daily-basis and will provide updates to guidance as needed.
Religious Observances & Accommodations
In accordance with our mission of meaningful inclusion, we ask that all faculty and staff be mindful of upcoming religious observances that may impact student participation when planning events or setting deadlines. We recommend you refer to the religious observances calendar for upcoming dates and that you ensure familiarity with the religious accommodations policy when working with a student on an accommodation request.
Faculty Consulting
Faculty members are state employees; this means your participation in outside consulting activity is tightly regulated by state statute. Prior approval through the online request system is required before beginning any activity. All paid activities related to your professional expertise (including grant reviews, talks, and similar academic activities), and unpaid work with faculty affiliated companies, fall within the faculty consulting policy. Consulting is work that you are doing outside of your role as a state employee; further information is provided in other sections of our Faculty Consulting website on limitations related to consulting activity.
We are here to help you understand the process and policies; it is your responsibility to adhere to them. To help you, individual advice is always available. Please see the contact details for UConn (Storrs/regionals) and UConn Health if you need individual assistance. If you have submitted a request and you have limited time before the activity will begin, please reach out for help by emailing sarah.croucher@uconn.edu.
At the end of the Spring 2022 semester, we announced the launch of InfoEd, our new faculty consulting system. Consulting requests for the current fiscal year should be submitted into this system, available on the Forms section of our website.
Provost Fund Guidance
The "Provost Fund" is a program that identifies a pool of university resources to be used for faculty salary increases for the purposes of retention, compression and inversion equity, and special achievement. The university may consider requests for salary adjustments for retention, equity and special achievement through processes outlined in this memo. Contact provost@uconn.edu with any questions.
Opportunities for Faculty
American Association of Colleges and Universities Memberships
UConn is an institutional member of the AAC&U, and that membership includes all faculty. Individual faculty memberships provide access to exclusive online content, invitations to events, and other networking opportunities. Learn how to create a free individual membership account here.
Radcliffe Fellowship Application 2023-2024
Radcliffe fellows are exceptional scientists, writers, scholars, public intellectuals, practitioners, and artists whose work is making a difference in their professional fields and in the larger world. A fellowship at Radcliffe is an opportunity to step away from usual routines and dive deeply into a project. Applications in humanities, social sciences, and creative arts are due by September 8, 2022, and applications in science, engineering, and mathematics are due by September 29, 2022. Find details and application information at the Radcliffe Fellow website.
Development Opportunities
CETL: Teaching Workshops and Seminars
CETL: Implementing Equitable and Inclusive Practices
ODI: Training and Workshops
News & Updates
Academic Affairs

Interfolio – Review, Promotion and Tenure
We are pleased to announce that UConn is adopting Interfolio's Review, Promotion, and Tenure module to create a unified and seamless process to support UConn's excellent faculty. As we implement the platform in the coming year, faculty and administrators across our campuses will have access to a single, streamlined platform for managing the review, promotion, and tenure process. This is an exciting change that will lead to greater transparency, equity, and ease in the faculty review process. Implementation of the Interfolio Review, Promotions, and Tenure module is part of our ambition to strengthen systems and adhere to best practices across the many specialties and academic cultures that comprise our university. The system will help address long-standing inconsistencies and manual processes in the review, promotion, and tenure process.
A collaborative team from the Provost Office, along with partners from Interfolio, have begun the set-up, template construction, and data integration process, and we expect to launch the new system for the 2023-2024 PTR/PR cycle. Over the next few months, you will receive relevant updates and information about the Interfolio platform and the implementation process. For more information, please visit the Interfolio @ UConn webpage. Please note this is not applicable to UConn Health employees.
Interfolio – Dossier
Dossier is Interfolio's online platform for academics to collect and curate scholarly materials, request, and receive confidential letters of recommendation, and prepare for upcoming evaluations. As a faculty or staff member who is a user in Interfolio, you can use Dossier to store your CV, publications, and other important career materials for easy reference. You can then use Dossier to share your documents for review by others, to be included in review and promotion submissions, and to review documents shared with you by your colleagues.
Dossier will be available to all faculty members and academic staff who administer the PTR/PR process in the fall 2022 semester. There is an instructional guide with information on how to access your account available on the Interfolio @ UConn webpage. Please note this is not applicable to UConn Health employees.
Community Success & Wellness
Red Folder Initiative
While students often begin semesters with high levels of excitement, they can also carry some concerns about their ability to succeed in their coursework. Their stress levels often increase as the semester proceeds and the demands on their time and productivity increase. Students may also experience stressors from other areas of their lives at any point in time that can impact their ability to focus and be present in their classes. When students are struggling, a supportive conversation can go a long way in helping them achieve success at UConn.
The goal of conversations about concerns beyond academics is simply to demonstrate care by assisting students in connecting with campus resources. We're providing the "Red Folder" as a guide for faculty, staff, student leaders, and others who interact with UConn students to recognize when they may be struggling, respond effectively, and refer them to campus supports. Bookmark the Red Folder page of the Student Health and Wellness website for information on campus resources and crisis support services.
Faculty Honors and Awards
Faculty at the University of Connecticut are known nationally and internationally for their excellence in teaching, scholarship, and service. As a highly visible measure of this, our faculty are frequently recognized for their excellence and expertise as recipients of many internal and prestigious national and international awards. Each achievement is richly deserved and further elevates the international reputation of UConn as a top research institution. To further recognize our excellent faculty, the Office of the Provost has developed a webpage to highlight such awards and honors. Please visit the Awards & Honors webpage to learn more about our faculty and details on how to submit award information to be published on our page. This page is scheduled to be updated once every semester and faculty are encouraged to submit their recent external awards and honors for recognition.
Personnel
UConn Humanities Institute Personnel Update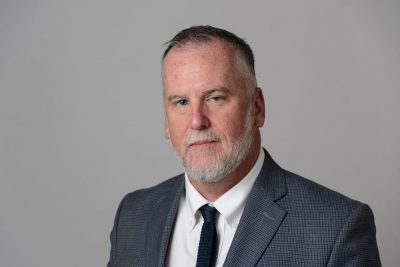 After serving as Director of the Humanities institute (UCHI) for the last 9 years, Dr. Michael Lynch will be stepping down at the end of the 2022-23 academic year and will take on the role of Provost's Professor of Humanities. In his time as director, Dr. Lynch has guided the Institute through enormous success, including receipt of several grants, establishing the first ever New England Humanities Consortium (NEHC), and expanding the NEHC Faculty of Color Working Group. Under his leadership, UCHI quadrupled its space, significantly expanded its fellowship program, tripled the amount of conferences and colloquia it sponsors, increased its donor funding, and raised its public profile to become an internationally known research center. Throughout his tenure as director, Lynch maintained an active research profile himself, publishing books discussed in venues ranging from Fresh Air, The New York Times, Washington Post and the New Yorker; and he continued to speak to a wide range of audiences, including TED, SXSW, the Collège de France and the Norwegian Academy of Science and Letters.
Dr. Lynch is a tireless advocate for the humanities. His work focuses on truth, democracy, and the ethics of technology, and he is currently writing a book on truth in politics. You can learn more about Dr. Lynch and his research and publications on his website. Dr. Lynch has been a faculty member at UConn for 18 years and will continue to contribute to the academic mission in his new role.
Details regarding the search for the next director of the Humanities Institute will be announced soon. In the meantime, reach out to provost@uconn.edu with any questions.
Waterbury Campus Director Search Update
The search for the next director of the Waterbury Campus is underway and chaired by Indrajeet Chaubey, Dean of College of Agriculture, Health and Natural Resources. The application period has closed, and review of candidates has commenced. Additional details will follow in the coming weeks.
Academic Affairs Spotlight
The Office of the Provost and the units that report in academic affairs are staffed and led by an outstanding group of talented and dedicated colleagues. This month, we would like to spotlight our newest member, Amy Gorin, who recently joined us as Interim Vice Provost for Health Sciences.
Amy is a professor of Psychological Sciences and previously served as director of the Institute for Collaboration on Health, Intervention, and Policy (InCHIP). In her role as vice provost, Amy is working to facilitate interdisciplinary connections and alignment among schools and colleges, UConn Health, and our many campuses. Amy is also interested in the mental health of our students, and will partner with SHaW on creating and expanding resources for faculty and academic staff in order to support student success and wellness. To read the full interview with Amy, click here.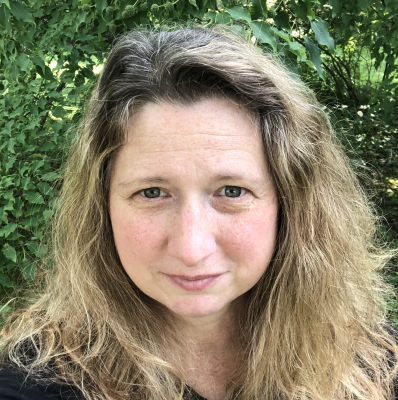 What does a typical work week look like for you?
A typical week for me is split between the Storrs and Farmington campuses. Right now, I am learning as much as I can about all of our health science units, touring research and educational spaces, and getting up to speed on opportunities and challenges that exist around cross-campus collaborations from the perspective of faculty, deans, and other administrators. I am also kicking off a NIH grant that involves the development of a new mobile app for couples-based weight management, so I am working closely with my research team to get that off the ground.
What is an important project/initiative you're working on right now?
My first meeting this morning is about a new, state-sponsored initiative to grow our social work and nursing programs to meet the health care needs of Connecticut.  UConn plays an essential role in training our healthcare workforce and if we secure funding from this new initiative, it will allow us to further strengthen these critical pipelines.
What are you most looking forward to as the academic year begins? 
I love the energy from our students. I live close to the Storrs campus and with the windows open, I can hear the marching band practicing in the weeks leading up to the fall semester. Our campus and our town comes alive when the students are back.
What is your favorite UConn sports moment?
This is an easy one. By far, my favorite UConn sports experience is the 1999 Men's Basketball Final Four in Tampa, being there with my dad who is a superfan, and cheering on the team as they upset Duke. Perfection.
IMPORTANT DATES, DEADLINES & EVENTS
Monday, August 29th – First Day of Classes
Monday, September 5th – Labor Day (no classes)
Monday, September 26th & Tuesday, September 27th – Rosh Hashanah
Wednesday, September 28th – Board of Trustees Meeting
Quick Links
Religious & Cultural Observance Dates