Office of the Provost
Jason Irizarry Named Interim Dean of the Neag School of Education
Dear colleagues,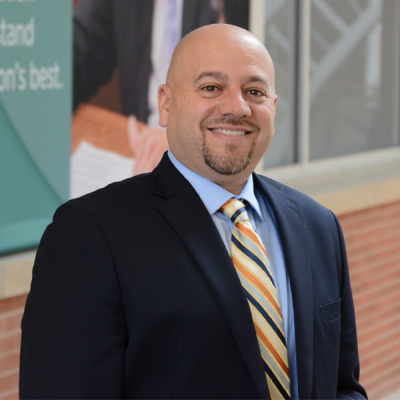 I am pleased to announce that Jason Irizarry has accepted the role of interim dean of the University of Connecticut Neag School of Education.
Jason is a professor in the Department of Curriculum and Instruction, and currently serves as associate dean for academic affairs. The Provost's Office sought feedback from the Neag School's faculty, staff, and students on the interim dean appointment. In that feedback, we saw strong support for Jason to serve as interim dean, given his leadership experience in the Dean's Office, as well as his involvement throughout the Neag School community and across UConn.
This appointment is effective starting Monday, March 1. Over the next two weeks, Dean Gladis Kersaint and Jason will work closely on the transition before she begins her new role as vice provost for strategic initiatives. Once in the role, Jason will determine how best to address the duties of his vacant associate dean position. As we shared previously, we will proceed with a national search for a new dean. I will be in touch very soon with Neag School constituents to gather input on ideal timing and approach.
Jason is an accomplished leader, scholar, and educator. He has taught undergraduate and graduate courses in multicultural education, culturally responsive curriculum development, urban education, and participatory action research.
His research focuses on urban teacher recruitment, preparation, and retention with an emphasis on increasing the number of teachers of color, culturally responsive pedagogy, youth participatory action research, and Latinx students in U.S. schools. A central focus of his work involves promoting the academic achievement of youth in urban schools by addressing issues associated with educator preparation. Manuscripts documenting the findings of his research have been published in a variety of journals in the field including Teachers College Record, American Educational Research Journal, Educational Leadership, Education and Urban Society, Multicultural Perspectives, Journal of Latinos and Education, Teaching and Teacher Education, and Centro Journal of Puerto Rican Studies and others appearing as chapters in various books. He is the author of the award-winning book, The Latinization of U.S. Schools: Successful Teaching and Learning in Shifting Cultural Contexts (Paradigm Publishers, 2011) and co-editor of Diaspora Studies in Education: Toward a Framework for Understanding the Educational Experiences of Transnational Communities (Peter Lang, 2014).
Please join me in congratulating Jason as he takes on this new leadership role within the Neag School.
Sincerely,
Carl
Carl Lejuez
Provost and Executive Vice President for Academic Affairs