Office of the Provost
Caucusing in the Classroom
Leveraging Affinity and Alliance for Justice, Inclusion and Deep Learning
November 9-10, 2022
Presentation Recording HERE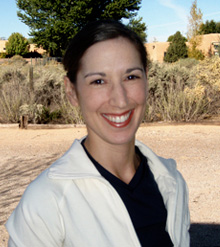 In partnership with the Humanities Institute, Office of Diversity & Inclusion, and CETL, the Office of the Provost will host a presentation and workshop series by Dr. Marissa Greenberg, Associate Professor of English at the University of New Mexico.
The presentation on November 9th will introduce the concept of utilizing 'caucusing' as a justice-oriented teaching pedagogy which supports students in centering their identity in their education experience, and the workshops hosted on the 10th will be an opportunity for faculty and graduate assistant groups to dig deeper into the lessons learned during the presentation and to work hands-on on selected syllabi to integrate these concepts into their teaching.
Most familiar from political organizing, caucusing in the classroom mobilizes affinities and builds alliances to foster deep learning for all students. Dr. Greenberg shares strategies and tactics for caucusing and describes her experience using this pedagogy to show how it makes interventions where they matter most.