Office of the Provost
Provost's Office Announces Vice Provost Hiring Plan
Dear UConn Community,
I am pleased to share an update on our vice provost hiring plans.
The search process offered us the chance to see firsthand the exceptional talent at UConn as well the engagement of our community in the search process, with hundreds viewing the public presentations and submitting feedback on the candidates. I am grateful to each candidate who considered serving UConn in critical roles for our academic mission and community. They all are outstanding, deemed highly qualified by our search committees, and contribute to UConn in a variety of ways. I would also like to thank the search committees, who were critical to the success of the search process.
I made the decision this summer to open two vice provost positions to enhance services from the provost's office focused on student success and the development of our faculty and staff. With strategic cuts in spending across our office, we were able to pursue that decision without adding to the cost of our office. However, at the end of this open process, it became clear that another option was possible that included a single new hire. Specifically, one candidate evidenced a unique skill set that provided the opportunity for one further reorganization of our office to meet the service needs of our community in a way that will significantly reduce our overall staffing costs and align our office with the fiscal responsibility we are asking across UConn at this unprecedented time.
I am happy to announce that Michael Bradford will serve as Vice Provost for Faculty, Staff, and Student Development. This role combines the developmental aspects of both open positions in a manner that allows for a holistic approach to supporting all members of our community. Jeffrey Shoulson, moving into the role of Senior Vice Provost for Academic Affairs, is ideally qualified to shift his portfolio to address the academic affairs aspects of both open positions. This structure also allows us to launch a comprehensive program of faculty and staff fellows to support our work, enhance the intersectional inclusiveness of our office, and support the growth of a wider pool of administrative talent at UConn.
Michael Bradford as our new Vice Provost for Faculty, Staff, and Student Development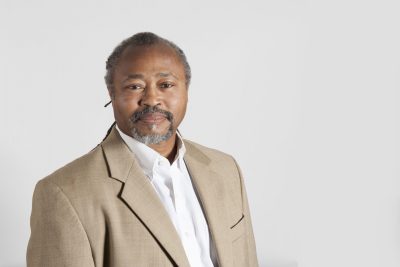 As Vice Provost for Faculty, Staff, and Student Development, Michael will oversee all activities in the office aimed at transforming the experience and success of all members of our community. This role will include faculty recruitment, retention, and onboarding; faculty and academic staff development and recognition; faculty and academic staff equity and access; and student success and equity initiatives. While these functions encompass multiple constituencies at UConn, they are bound together by a focus on actualizing the potential we all bring to our learning and working experiences at UConn.
We are extremely fortunate to have Michael Bradford join our office. His experience includes roles as department head of Dramatic Arts, artistic director of the Connecticut Repertory Theatre, and faculty director for the Schola2rs House Learning Community. He has been a faculty member at UConn since 2000. He holds an MFA in playwriting from Brooklyn College, and a bachelor's in general studies from UConn.
Michael made a strong impression with his understanding of the importance of development for individuals across all our campuses. His previous experience at regional campuses and in the role of faculty in residence also contributed to a sense that he would be an advocate who could represent one UConn. Both search committees clearly appreciated Michael's experience and accomplishments, as well as his ability to inspire others to be their best selves. Michael will join the office on September 28.
Other key reorganizations in our office

Another factor that makes this decision possible is the leadership demonstrated by Jeffrey Shoulson as he has taken on increasingly elevated responsibility imbued with a deep understanding of the essential fiber of our academic mission. Moving into the role of Senior Vice Provost for Academic Affairs, Jeffrey will oversee promotion, tenure, and reappointment; academic program development, review, and accreditation; academic curricular standards and appeals; research engagement and outreach; and entrepreneurial and interdisciplinary program development. Jeffrey has served as a vice provost since 2017 and has held a variety of leadership positions at UConn since his arrival in 2012.
While the addition of Michael and change in roles for Jeffrey are the most notable, our new path forward allows Kristi Henderson, chief of staff and assistant vice provost for strategic communications, to take on additional leadership in the operations of the office to complement the outstanding work she has already done in expanding the scope and scale of academic communications from our office.
These changes also focus my portfolio on our strategic opportunities ahead and allows for more hands-on relationships with the directors of our regional campuses and the interdisciplinary centers and institutes in the provost's office. With this realignment, I also will take a more direct role in our collaborative efforts with UConn Health in partnership with the Office of the Vice President for Research.
Moving forward with our community
As noted above, I am particularly eager to begin bringing faculty and staff fellows into our office. Combined with an outstanding team of staff in the Provost's Office, our new alignment will ensure an aspirational, nimble, and service-oriented provost's office to lead our academic mission forward.
This process has clearly demonstrated that we have great talent at UConn. I look forward to working with our leadership team, as well as with each of you, in steering UConn toward long-term success while facing the challenges of the coming year.
Sincerely,
Carl
Carl Lejuez
Provost and Executive Vice President for Academic Affairs